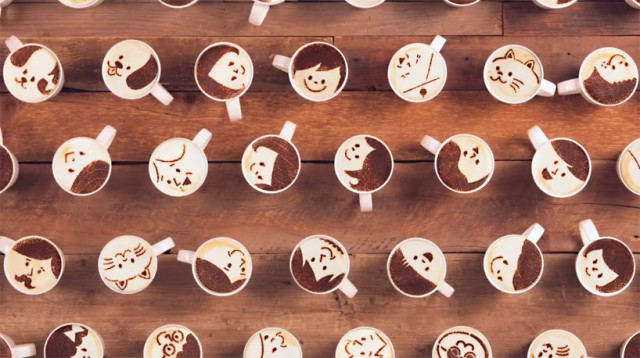 I decided to inaugurate a new series of post based on what I found browsing the web (thank you feedly!).
The first one is this video from
Ajinomoto General Foods
called "Latte Motion". Maybe you don't know it, but as most of the Italians I L-O-V-E coffee and anything coffe related (cappuccino, caffe latte...) Could I miss a video with 1,000 cups of coffee?! Every cup has a unique design and they all tell a story… You really need to see this!